About Us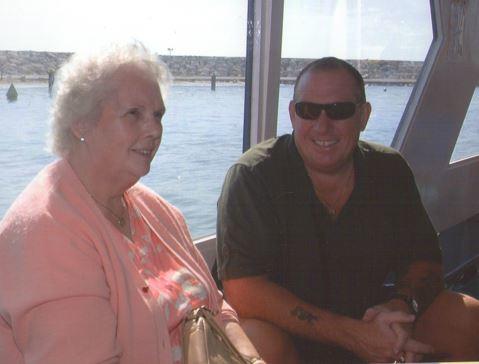 The picture is of me, Darren and my Mum in 2011 off the coast of Spain when we went to see the Dolphins. One of my favourite pictures and a memory of an amazing lady I will always hold close.
Losing Mum in July 2022 changed me forever, a feeling I am sure many of you can relate to. I have looked for ways to to fill the gap and ease the pain sadly with not much luck. Something that has brought me comfort is making memorial keepsake pieces that include Mum's ashes or hair in.
Having been working with resin for some years and being a time served trades-person I have always looked to create and have over the years made many things. Having completed a Diploma in Jewellery making and passing with Distinction I had started making more and more Jewellery pieces. With Mum's passing I have decided to move almost exclusively to making memorial keepsake piece's and hope in doing so I can bring some peace to others that have lost a loved one.